Need some help navigating Feng Shui & Law of Attraction in YourWorld?
Join over 1,000 like-minded individuals like you + get Free access to my Ultimate Feng Shui Resource Library and weekly Feng Shui for Your Improved Health, Prosperity & Wealth Feng Shui tips delivered straight to your inbox!

Feng Shui, with a sprinkle Law of Attraction to Help You with Your Love & Relationships, Wealth, and Your Home.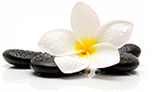 ---
With Gratitude,

Feng Shui Relax Repeat, Lifestyle, and My Love of Home Decor.