How to Feng Shui your Home Guide for 2019
This is Your How to Feng shui your Home, 2019 Annual Update Guide for the Year of the Earth Pig that is Now available for you to implement and take advantage of the Good Auspicious Feng Shui coming for the year of the Earth PIG.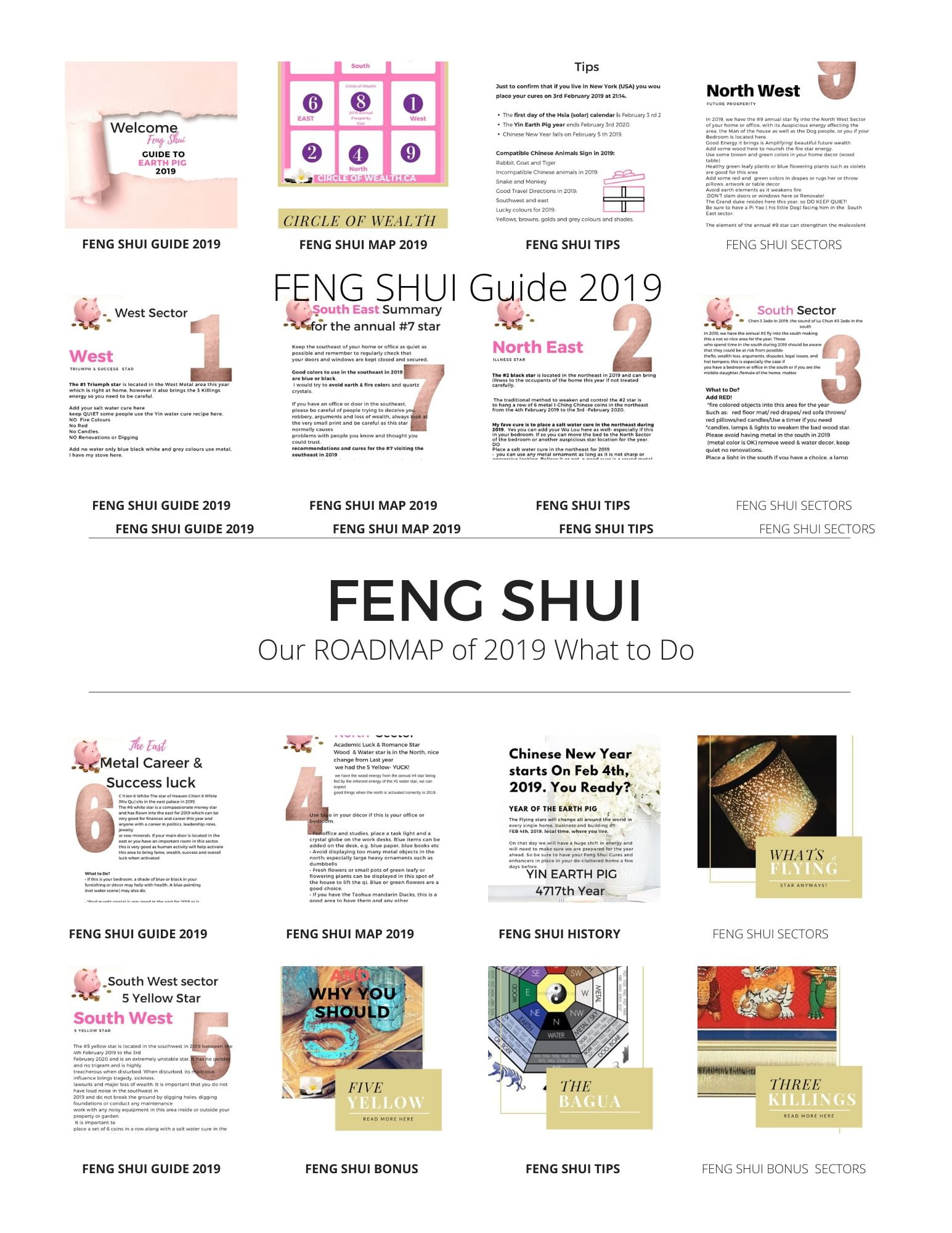 Here is a Sample View of what's Inside! Plus a Bonus tip!
It's like having your own Roadmap plus little astrology tips you can print out and take with you, room by room.
If you are looking to locate the auspicious energies of the year for your home and learn how to activate them, then this Feng Shui Simple guide is for you, all you need is your Compass and this guide and you can figure out the rest.
Right now Your How to Feng Shui your Home in the 2019 Year of the Earth PIG it's on sale for the price of a small pizza…because I love Pizza and you!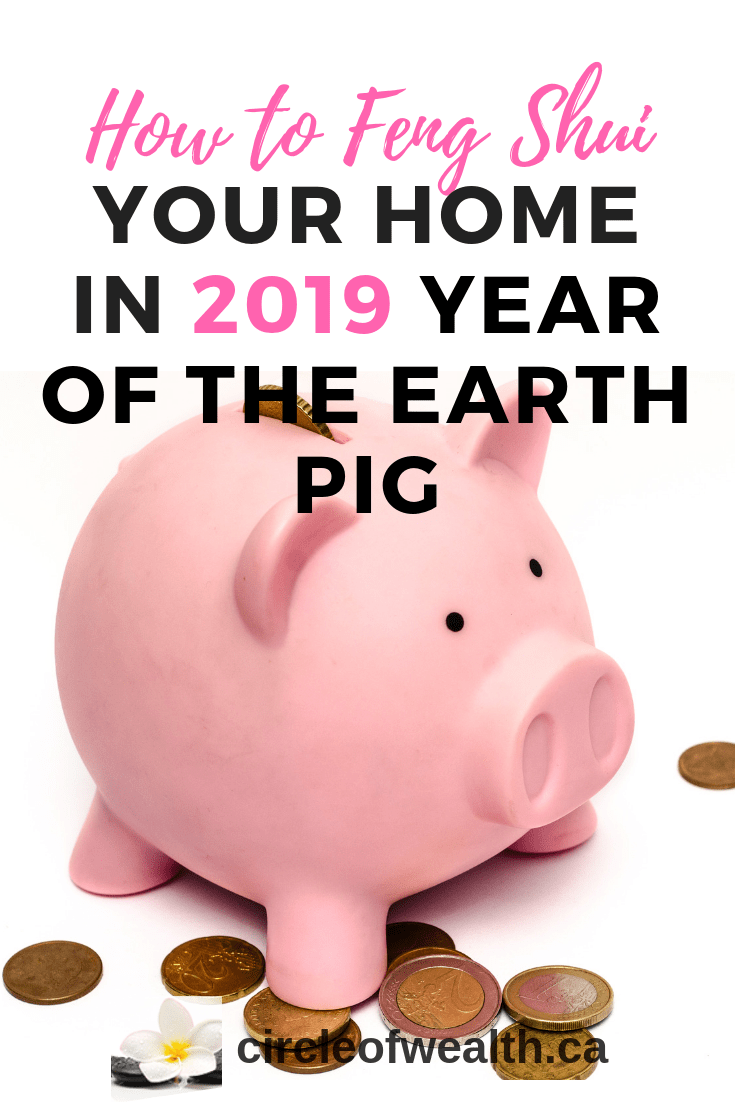 So that my Friends is your
"How to Feng Shui your Home Guide for 2019 "- the year of the Earth Pig.
I hope you like it!
Plus as A Special Bonus, I have something special just for you. All of my Special  Monthly Activation tips,  I will Personally send to you as soon as I am doing mine. That way you will be on top of all your Feng Shui Cures and Activations. So you don't have to stress about your Feng Shui anymore.
PS. Did you Declutter You Home before you start to activate all of the Prosperous Areas of your home?  Be Sure to declutter and clean your home before you start to implement any Feng Shui Activators Remedies or cures.
Decluttering is the best thing you can do to begin experiencing results. If nothing else,
you will immediately create a refreshed and renewed atmosphere and energy within the
space.
Clutter blocks energy from flowing evenly through space and from reaching every
area within a home or business environment. Sometimes, there are some items and
objects that don't have a "home" within a space; even keeping these tidy or arranged
neatly in a cupboard, drawer or storage area can be beneficial.
This is the number one tip for enhancing Feng Shui within ANY space!
Happy Feng Shuiing!